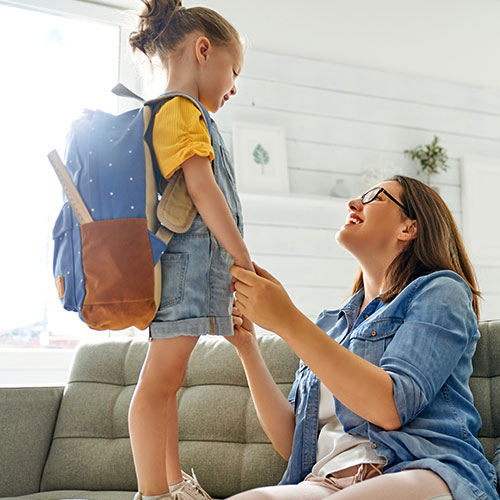 Security:
Please see below for information about security from Union State Bank. 


New: Scam Alert 
Recognizing a Phone Scam
You've heard stories of people losing their life savings to a phone scam. How can you protect yourself from being a victim? Here are some telltale signs of a phone scam:
The Promise of a Prize: If you have to pay for something, it's not a prize.
A Threat: No government agency, bank, or law enforcement representative will call to threaten arrest, a fine or deportation. This is a scam to scare you into agreeing to their demands.
Urgency: Legitimate businesses won't expect you to make a decision right away; if it's a good offer in your best interest, the caller will be happy to let you think it over.
A Request for Sensitive Information: Government agencies will never call and ask for your social security number or any other identifying information.
There is never a good reason to give out your login credentials for your Union State Bank accounts, Amazon, PayPal, etc. 
Common Phone Scams: 
Phone scams can come in a lot of forms, and there are new ones emerging all the time. Take a look at some of the most common types:
Imposter Scams where the caller pretends to be someone you trust, such as a government agency like the IRS, your bank, or a loved one. They may even have a fake number or name that shows up on your caller ID.
Debt Relief or Credit Card Scams where the caller offers to help you lower interest rates, consolidate your debt, or get student loans forgiven.
Charity Scams where scammers pose as disaster relief organizations.
"Free" Trials where you are signed up for an initial free product but then pay for a subscription month after month unless you go through a punishing cancellation process.
What to Do:
Now that you know how to recognize the signs of a phone scam, what should you do if you realize you're being scammed on a phone call?
Hang up. Not only is it effective, it's satisfying.
Use call blocker technology on your cell phone to prevent repeat calls from that source.
Do not trust caller ID. It may not be a reliable source of information.
What to Do If You Realize You've Been Tricked: 
If you realize that a scammer has obtained money from you, contact us at Union State Bank.  We're here to help.
Get more information on phone scams from the Federal Trade Commission: Phone Scams | FTC Consumer Information

Lost or Stolen Card:  
Contact your financial institution during business hours. After regular business hours, please call 800-383-8000.
Falcon fraud alerts
Text alerts
Card and transaction blocking features
Please see additional features available in Online Banking and Mobile App
Identity Theft

Protect Yourself when Conducting Transactions Online
Union State Bank and our family of banks is proud to offer you the flexibility and convenience of online banking.  However, it is important to take precautions to protect your Identity when conducting your transactions online, both on our website and on others.  Please take a moment to look at these tips and guidelines for online transactions.
FDIC Insurance
Union State Bank and our family of banks has been a community bank here to serve you for over 100 years. You can read about our long history in this community on our Bank History Page. As an added feature to help service your banking needs, we have provided a link below that can help you determine your FDIC Insurance coverage. When you are finished, you will have a printable report that will show you your coverage amounts.


Information to have before you begin:


1) A list of all your deposit accounts
2) Current balances
3) Names of all account owners and beneficiaries

For Business Accounts, all of the above, plus:
1) Name of business
2) Employer Identification Number



*Clicking this link will take you to the FDIC website